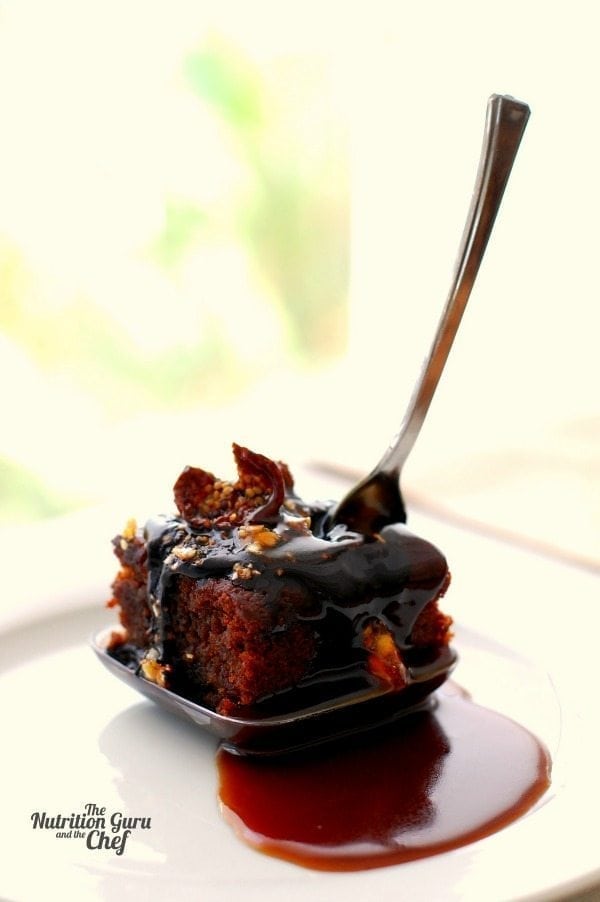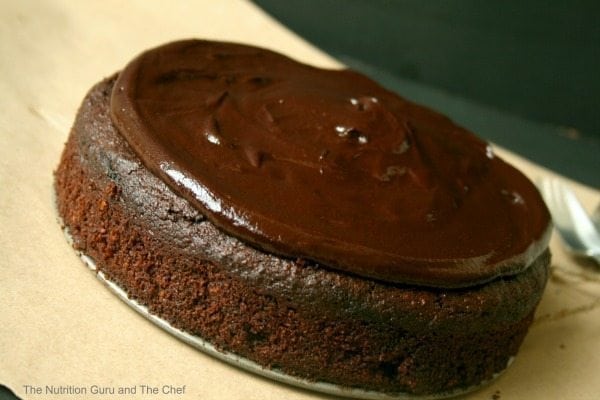 I'm always told that I cook with strange ingredients and yes, it's true.
Strange ingredients aside, this Chocolate Sweet Potato Cake packs a flavour punch. It's rich, sweet, golden and satisfying. We also have a vegan version
Cake Ingredients
1.5 cups (approximately 1 large sweet potato) of cooked sweet potato (see method below to find out how to cook)
85 grams dark chocolate
3 medium eggs
1 cups brown sugar (or coconut sugar, rapidura sugar, or any sugar you enjoy using)
1 cup olive oil
1 teaspoon vanilla extract (or 1tbsp vanilla essence)
Half a cup cocoa powder (or cacao – you choose – read which one is best here)
200 grams almond meal
1 1/2 teaspoons baking powder (or gluten free baking powder)
1/4 teaspoon salt
3 teaspoons cinnamon or chai powder
Method
Pre heat oven to 180 degrees celsius.
To cook the sweet potato, wash thoroughly. Keep skin on, and chop into cubes to roast in the oven.
Place chopped sweet potato on a lightly oiled baking tray and bake for approximately 30 minutes until soft when poked with a knife.
When cooked, let the sweet potato cool on a wire rack.
Blend or mash the potatoes until slightly smooth but still some 'chunks' remaining, and measure out 1.5 cups of potato to be used for the cake. Any extra, you can use for dinner.
Melt the chocolate (85grams) gently over a double boiler, on a low heat. Let the chocolate melt, then stir. Be careful not to bur the chocolate. Alternatively,  you can place the chopped chocolate in a bowl, cover with cling film and microwave on low for approximately 1 minute until chocolate has just melted. When you remove from the microwave, stir quickly to melt any pieces that are still solid.
In a large bowl, whisk together the eggs, sugar and oil.
Slowly add the cooked potato, the melted chocolate and vanilla into the egg mixture.
Mix until just combined. Don't over work it.
Sift the cocoa into the bowl of ingredients, and then add the almond meal, baking powder and salt.
Fold the ingredients until everything is just combined. Don't over mix the batter.
Spread a teaspoon of butter or oil over the surface of a 10 inch cake pan. Sprinkle some flour all over, and tap out the excess. Pour the cake batter into the prepared cake tin.
Bake for approximately 50 minutes.
Cake is ready when a tooth pick or skewer inserted in the middle of the cake comes out clean. Baking time may vary depending on the pan and oven you are using.
Remove from oven and leave to cool in the pan.
Chocolate Ganache
1 cup cocoa powder
1 cup water
4 tbsp honey or maple syrup
4 tbsp olive oil.
Method
Place all ingredients except the olive oil in a small saucepan on high heat, stirring to combine.
Let mixture bubble for 5 minutes, stirring to keep it from sticking to the bottom of the pan.
Mixture will start to thicken.
Add olive oil and stir vigorously to incorporate oil into the chocolate mixture.
Remove from the heat and allow to cool before using it to top the cake