This recipe is so simple. It uses frozen vegetables which we always have in the freezer, and delicious salmon topped with fetta and herbs. Serve hot out of the oven with steaming hot doongara, basmati or brown rice, lentils, or even a slice of delicious whole grain sourdough. 
This is an excellent way to cook fish if like many, you are afraid of cooking it in a pan. This way, the fish doesn't burn as it steams and cooks in the milk. At the same time, the veges cook, all while you are putting your feet up and taking a breather. 
Ingredients
1 fillet of salmon, ocean trout or your choice of fish (approximately 120 grams)
Approximately 1/2 cup frozen vegetables each
1tbsp butter each person
Dried dill (optional)
Fetta cheese
Your choice of milk
Method
Preheat oven to 180 degrees Celsius
Place frozen vegetables into the bottom of an individual ramekin for individual serves or a large baking dish to make a large pot to share
Cut the fish into small cubes and place on top of the vegetables. Fill the pots with fish
Place the butter on top of the fish followed by the fetta crumbled on top
Pour milk into the pot to come approximately half way up the pot
Wrap each pot tightly in foil so that the steam cannot escape
Place the pots in the oven and bake for 25 mins until the fish has firmed up and cooked through. You may need to test a piece and cook further depending upon the size of the fish pieces
If making a large pot, cooking time will be much greater
When cooked, remove from the oven and serve with doongara, basmati or brown rice
btain the necessary amounts of omega 3 oils, important for our brain, heart, and joints.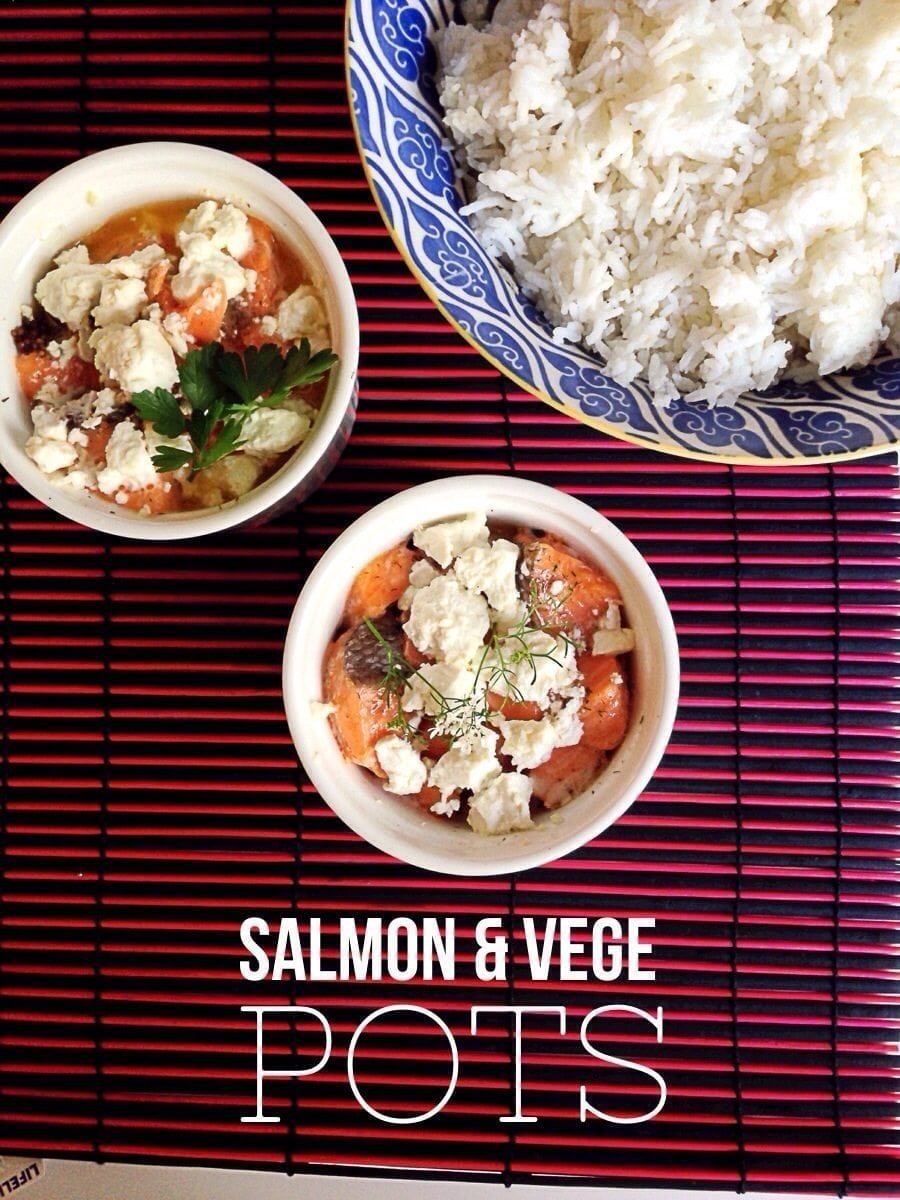 If making a large pot, cooking time will be much greater
When cooked, remove from the oven and serve with doongara, basmati or brown rice