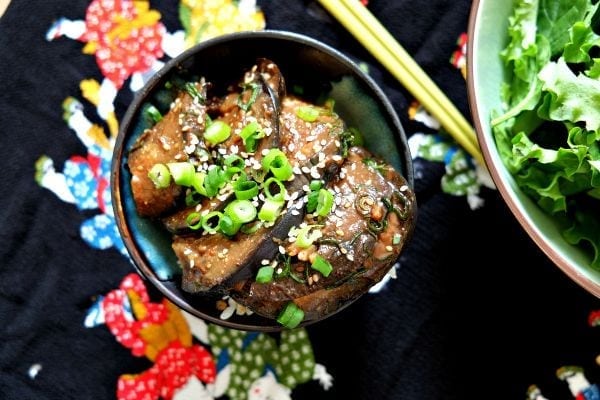 This easy eggplant recipe is a simple way to jazz up a mid week meal. It's salty, sweet and saucy.
Although the ingredients may sound strange, you can find all of the ingredients in any supermarket nowadays and you can use them for many other Japanese style dishes. You can use any miso – red, white, brown, for this recipe.
Serve with rice or noodles, steamed green vegetables, grilled chicken or fish, as part of a delicious Japanese meal.
Nutrition
Eggplant is a great source of fibre, vitamins and minerals. Miso is a nutritious paste made from fermented soy beans, containing protein and vitamins such as B vitamins.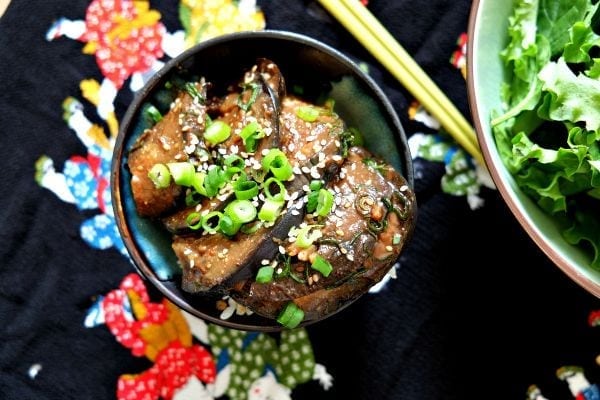 Easy Japanese Eggplant
A simple recipe to make eggplant super tasty
Ingredients
2

tbsp

mirin (available from supermarket)

2

tbsp

cooking sake (available from supermarket)

2

tbsp

rice vinegar (available from supermarket

1

tbsp

tahini

1/2

tbsp

soy sauce or tamari

2

tbsp

water

4

tbsp

oil

1/2

large

eggplant

1

whole

spring onion

1

tbsp

sesame seeds

to serve
Instructions
To make the sauce, combine the mirin, cooking sake, miso, sesame paste (or tahini), soy, rice vinegar and water in a bowl. Whisk until well combined and set aside.

Cut the eggplant into round, 1 cm thick slices.

On high heat add the oil to a large saucepan. When the oil is hot, add the eggplant and cook until golden brown on each side.

Add the sauce and continue to cook until the sauce thickens and eggplant becomes soft. The sauce should glaze & coat the eggplant when cooked. If the eggplant is not soft & sauce is too thick, then add little more water. Remove from pan and serve in a bowl.

To serve, finely slice the green end of the shallot and sprinkle on top of the eggplant, along with the sesame seeds.
Take a look through more of our recipes or come and join us on Facebook!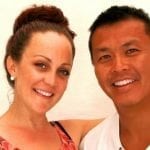 The Nutrition Guru and The Chef are a husband and wife team sharing their passion for food and nutrition by serving up tasty recipes and busting common nutrition myths. Their sensible, no-nonsense approach to health has helped many find a healthy realistic relationship with food and health, without the need for fad diets.