Searching for snacks which pack a nutritious punch and are simple to make? Here's a list you know you can trust.
Because many of the recipes could also be served as breakfast or lunch, I've popped a 'Snack Size Portion' guide at the bottom of most recipes to  make sure that you don't have too much of a good thing. Which is hard, because these recipes are delicious!
CLICK THE PHOTOS FOR THE RECIPES
1. Sweet Potato, Coconut and Chai Loaf
One of our most popular recipes because of it's unique, delicious flavour
Snack Size Portion: 1 slice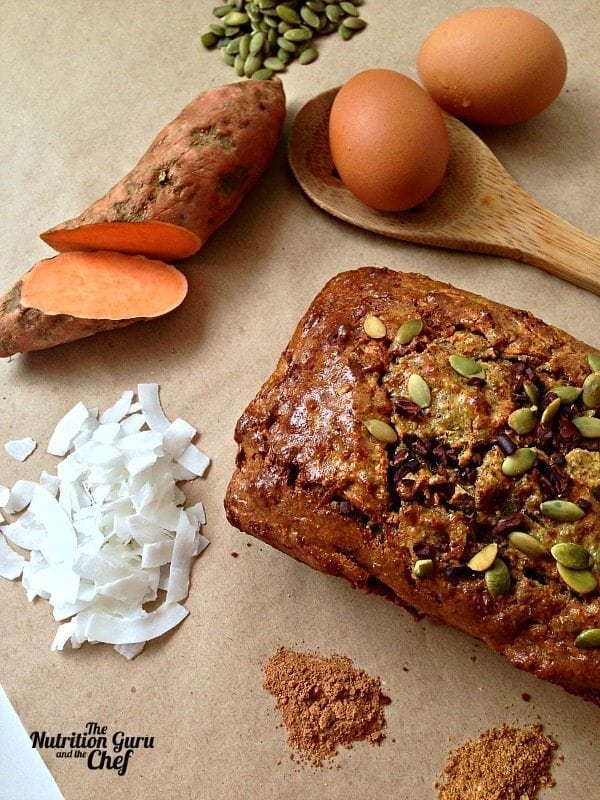 2. Little Egg and Cherry Tomato Tarts
Protein hit, here we come!
Snack Size Portion: 1 medium tart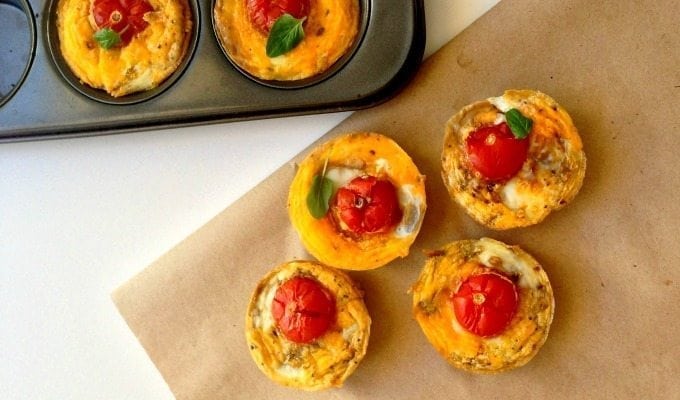 3. Easy  Cookies
Once you click through, don't let the name of these fool you. If you're a cookie monster, this recipe is a healthier alternative to your normal biscuits.
Snack Size Portion: 1 cookie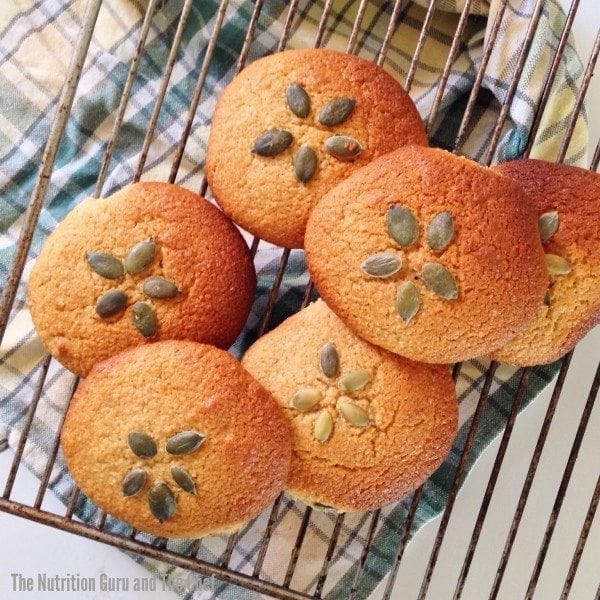 4. Porridge
Via Jamie Oliver.
This is my daily snack. Because it's a snack, and not a meal, stick to a smaller portion than you would normally serve for breakfast.
Jamie's recipe will hit the spot (just skip the salt and use a small bowl for snack sized portion control)
Snack Size Portion: Half a cup of porridge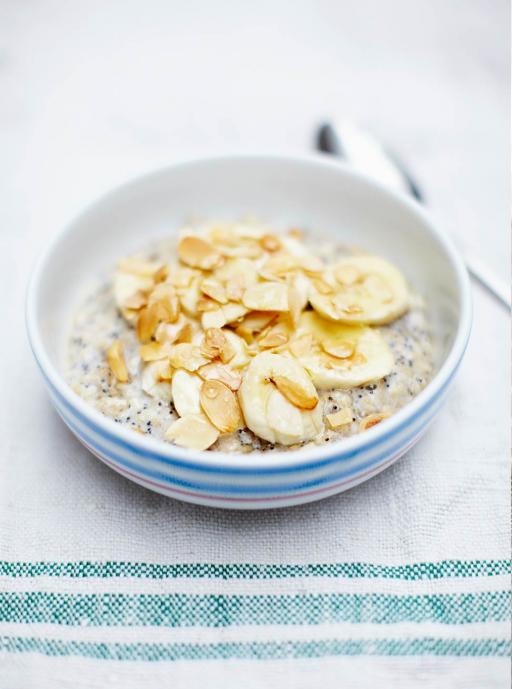 Image via Jamieoliver.com
5. The Easiest Banana Bread, Ever
No really, it's THAT simple and tastes THAT good
Snack Size Portion: 1 small slice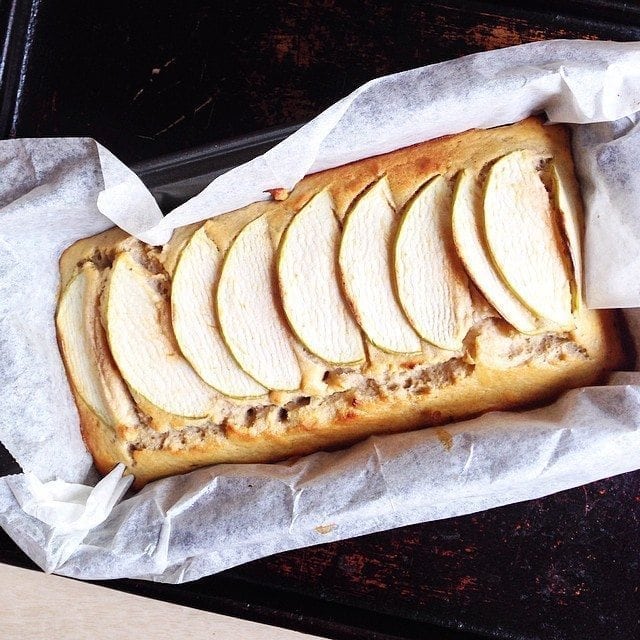 6. Bananas
Healthy food is often the simplest food. Packed full of fibre, good quality carbohydrates, vitamin B for energy and more…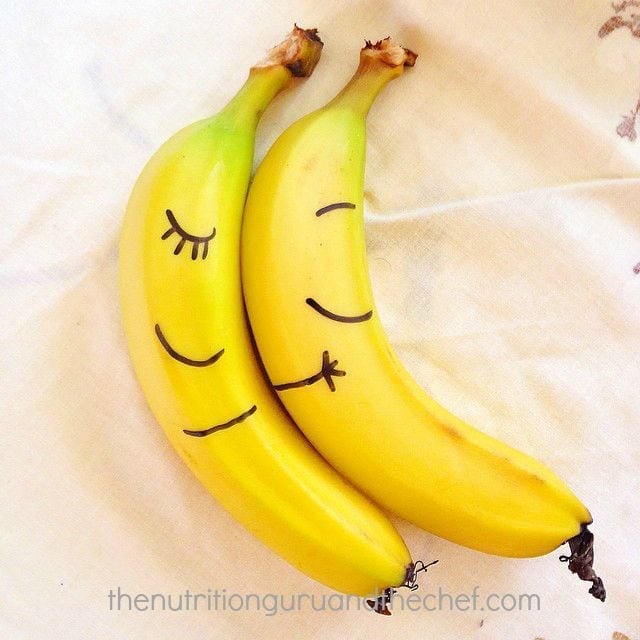 7. Intolerance Friendly Banana Bread 
Snack Size Portion: 1 small slice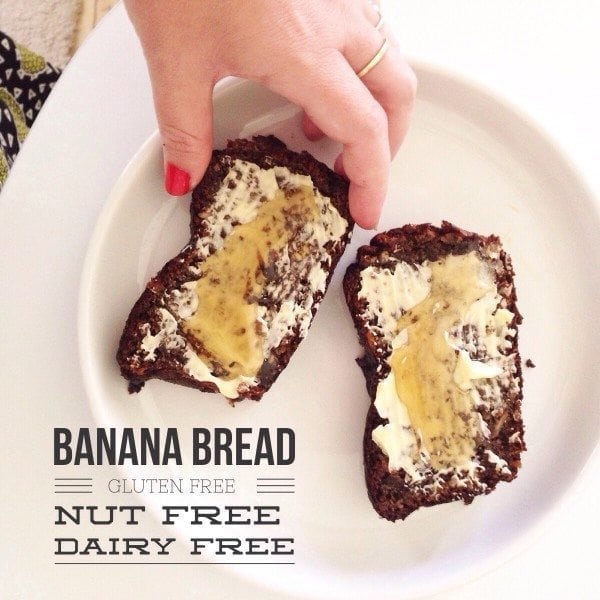 8. Cheesy Baked Quinoa and Zucchini Cups
These are great for school or work lunch boxes
Snack Size Portion: 1 portion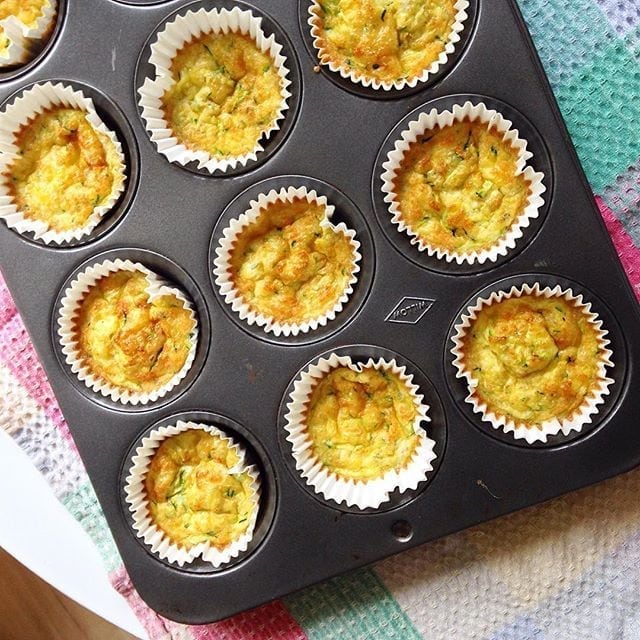 9. Peanut Butter and Banana on Toast
Choose a good quality bread, natural peanut butter (where the only ingredients are peanuts) and you have a delicious and stupidly simple snack that you can make without fuss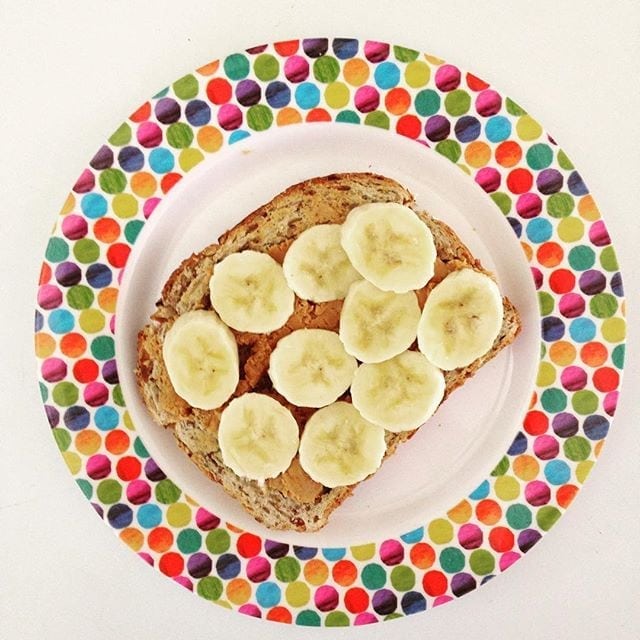 Snack Size Portion: Ultimately, half a slice of toast, thin layer of peanut butter. If having the whole piece of toast, that's fine, just watch your snacking for the rest of the day and make healthy choices. 
10. Pumpkin, Kale and Fetta Frittata
Whack ingredients in the tray, and pop in the oven! Portion it up into bite sized pieces and you have snacks sorted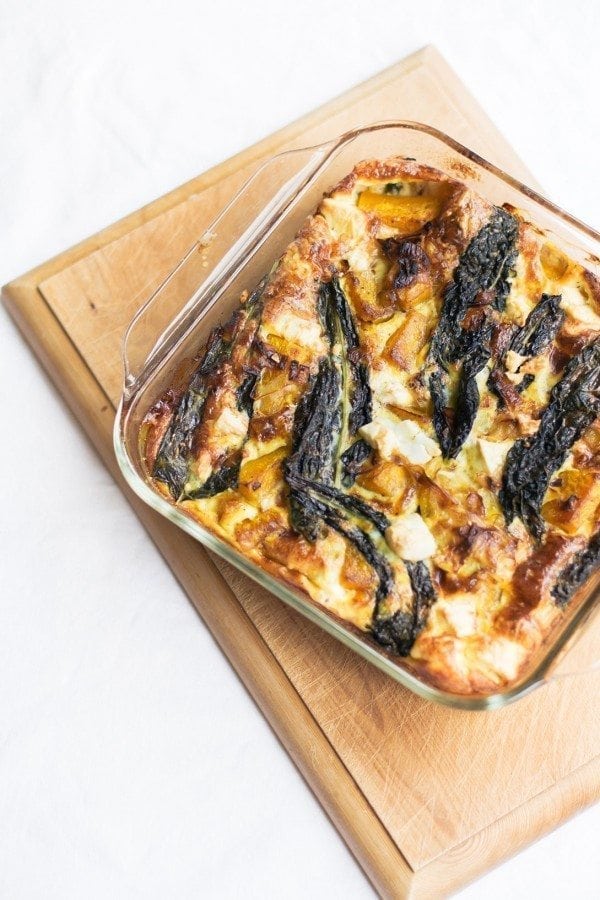 Snack Size Portion: The size of the palm of your hand or smaller
11. Go-to Granola
Make a big batch to last a couple of days. Munch on a small handful as a snack or top half a cup with your favourite milk and fruit in a small bowl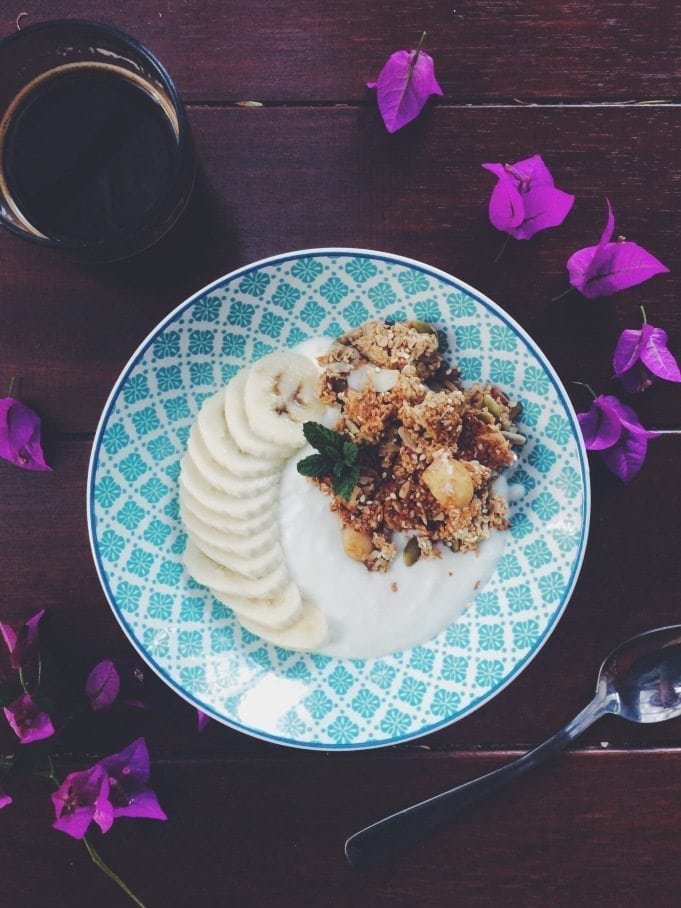 Snack Size Portion: 1/4 cup granola + some milk and fruit
12. Celery + Peanut Butter + Sesame Seeds
Simple is delicious
If nuts are a no-go for you, try a seed butter such as sunflower seed butter available from supermarkets and health food stores
Snack Size Portion: Try and keep the serve of peanut butter under 1 tablespoon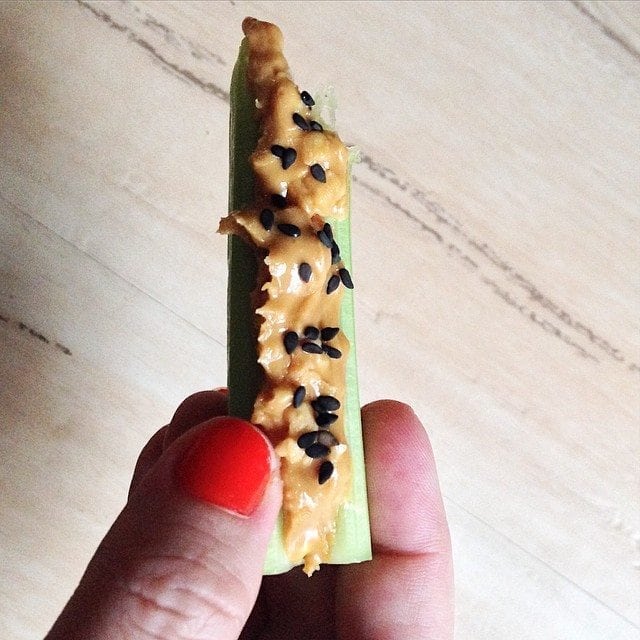 13. Porridge with Peanut Butter or Tahini, and Nutmeg
My favourite combo, adding a dollop of healthy fats and delicious flavour.
Snack Size Portion: Half cup of porridge, less than 1 teaspoon of nut paste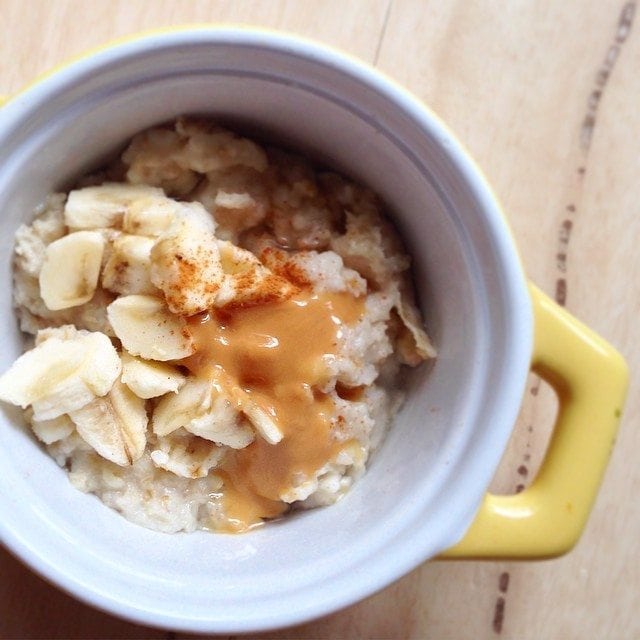 14. Peaches with Ricotta and Crushed Nuts
Cut a peach in half and roast in the oven – 180 degrees Celsius for 20 minutes. You don't even have to roast if you have no time, simply serve as is. Serve topped with a dollop of ricotta and crushed nuts and maybe a sneaky drizzle of maple syrup
Snack Size Portion: 1/2 peach, 1 teaspoon ricotta, sprinkling of nuts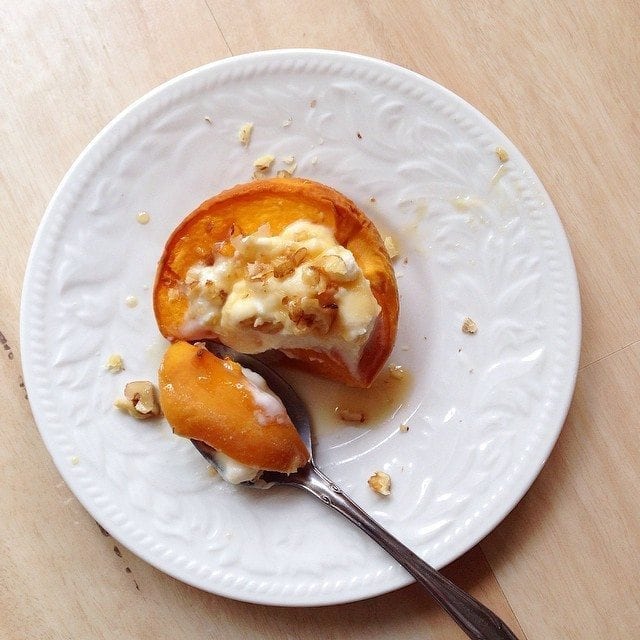 15. Bircher Muesli
via The Healthy Chef
Make a batch and portion into snack sized serves to last you the next couple of days
Snack Size Portion: 1/4 cup bircher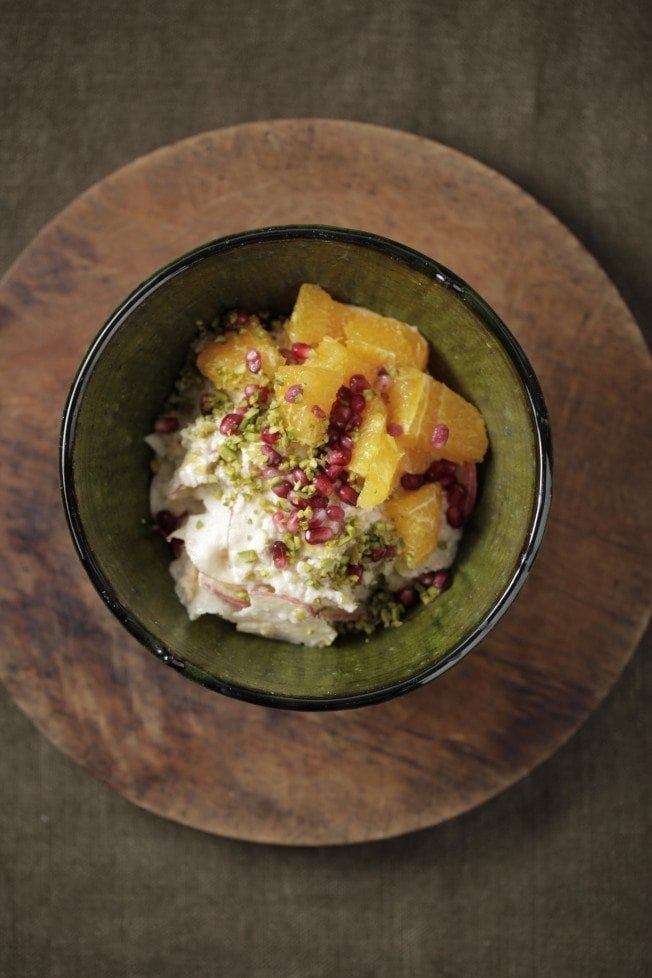 16. Toast with Sliced Peaches and Ricotta
A spread of ricotta, some sliced peaches, and you are good to go
Snack Size Portion: Ultimately, half a slice of toast, tablespoon of ricotta.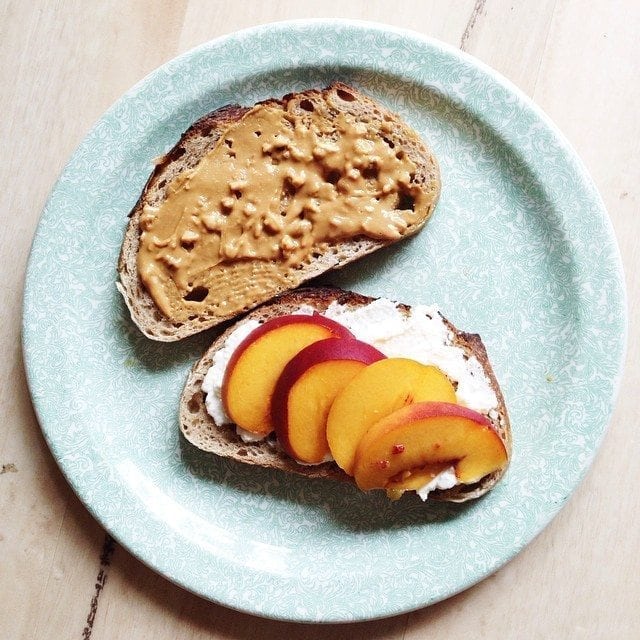 17. Fruit
Fruit is the ultimate snack. Make sure you are getting 2 pieces per day! Only half of Australians are having the recommended serves. To make sure you get your daily dose, get your fruit out first thing in the morning and place where you spend the most time – your computer desk, the loungeroom. This gives you easy access for snacking.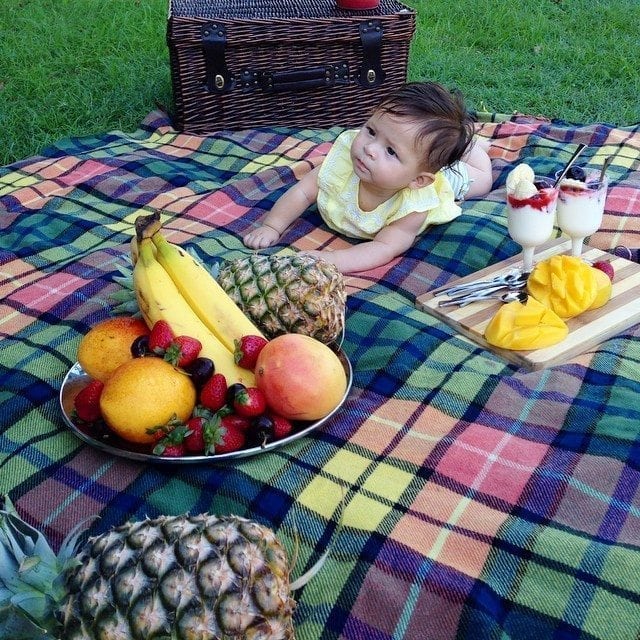 18. Avocado and Fetta on Toast
Carbohydrate + healthy fats + protein = perfection!
Choose a good quality toast with at least 4 grams of fibre per 100grams
Snack Size Portion: 1/2 slice of toast, a thin spread of avocado and a sprinkle of fetta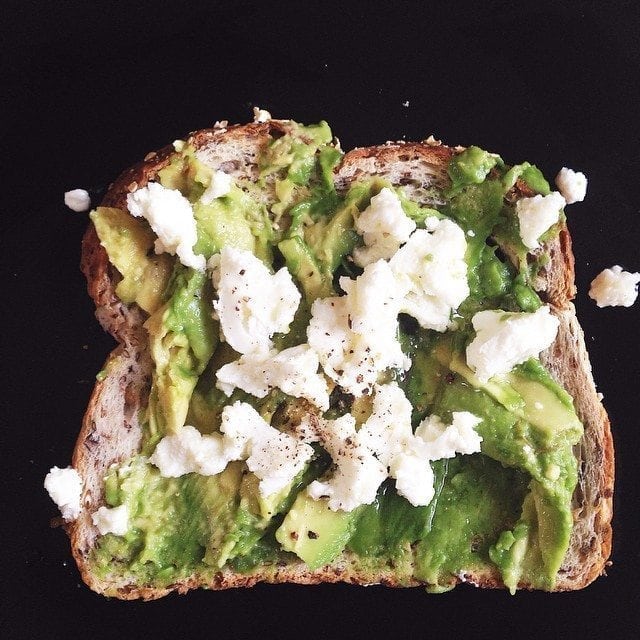 19. Eggs
Boil a batch of eggs and snack on them cold. Add to salads to boost the protein. I do this every couple of days
Snack Size Portion: 1 egg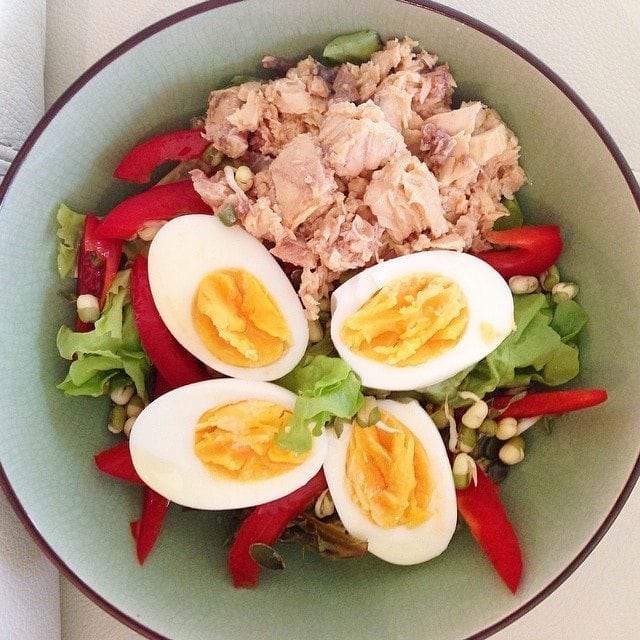 20. Bliss Balls 
via The Biting Truth
Perfect snacks to keep in your bag. Just watch your portions. One bliss ball provides more than enough energy and nutrients as a snack.
Snack Size Portion: 1 small bliss ball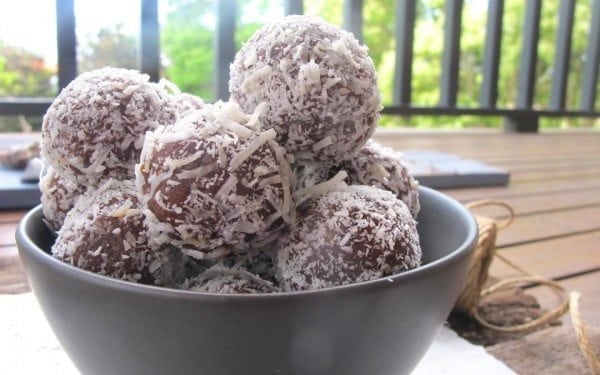 Tara is a university qualified nutritionist, renowned for her no-nonsense approach to nutrition and health. She helps people  learn how to live a healthy life without the need for fad diets or expensive crazy ingredients. Just real food.