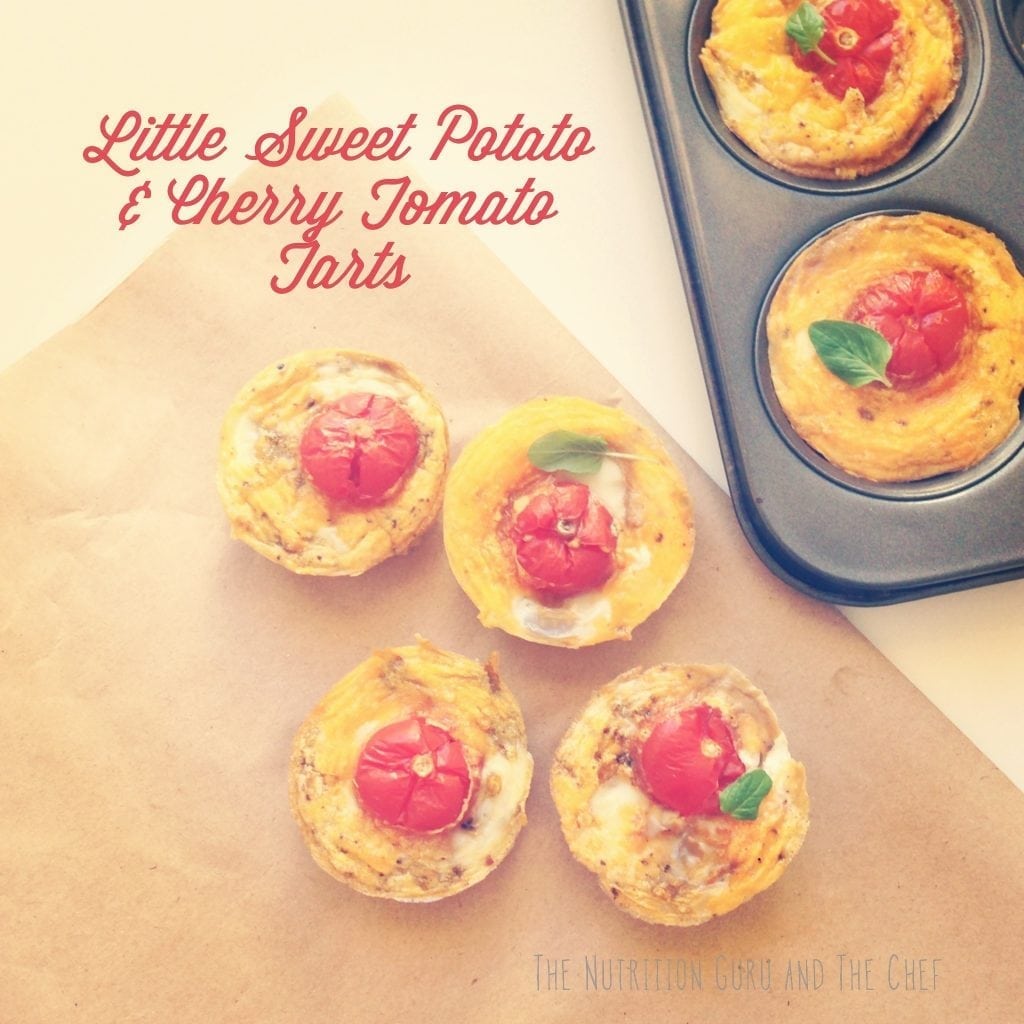 You guys know me by now, I love easy peasy recipes and this is one of them. You get a little pop of sweetness from the cherry tomato when you bite into them, making them deliciously perfect for little morning or afternoon tea treats.
The sweet potato provides fibre, potassium and Vitamin A, and the eggs provide good quality protein and omega fats as well as many vitamins and minerals.
For me, these are the perfect 3pm snack to prevent the yawns and energy slump and most of all they prevent me from reaching for the chocolate and cookies.
Ingredients
10 cherry tomatoes
2 cups crates sweet potato (skin on)
6 eggs
Salt and pepper
Method
Brush a muffin pan with olive oil (approximately 10)
Preheat the oven to 180 degrees
Grate the sweet potato and place approx. a tablespoon of potato in each
Place a cherry tomato on top of the potato, in the centre
In a bowl, whisk the eggs with a pinch of salt and pepper.
Pour evenly into the segments of the muffin tray
Bake for 15 minutes
Turn oven off and leave in oven for 5 minutes to continue baking
Remove from the oven and allow to cool in the tin
Store in an airtight container in the fridge.