This recipe has been created and photographed by Bachelor of Nutrition student Vader-Ann Wegner, of Pinch of Balance
This delicious slice is another perfect addition to your picnic basket. It is packed with nutritious ingredients and is super easy to whip up in the kitchen, even with the kiddies.  It is packed with lots of fresh spring flavours from the apple, raspberries and coconut. The slice is also packed with the star ingredient of oats.
Oats are an incredibly nutritious food packed with important vitamins, minerals and antioxidants.
They are high in fibre and protein compared to other grains and contain some unique components — in particular, the soluble fibre beta-glucan, which has numerous benefits. It helps reduce cholesterol and blood sugar levels, promotes healthy gut bacteria and increases feelings of fullness. 
Ingredients 
2 cups of oats

1 cup gluten free self-raising flour (or you can also use normal self-raising flour)

 2 tablespoons linseed meal (also known as flaxseed)

¼ cup shredded coconut

 2 apples, grated (skin on) 

½ cup fresh or frozen raspberries (or any berries you have lying around) 

1/3 honey cup 

100g butter
Method 
Preheat oven to 180 degrees
Line a slice tray with baking paper
Combine oats, self- raising flour, linseeds and coconut into a bowl
Add grated apple and mix through
Heat butter and honey in saucepan until melted and combined.
Pour butter mixture into the bowl of other ingredients and stir through.
Add raspberries and combine. 

Press mixture into lined baking tray and bake for 30 minutes or until golden.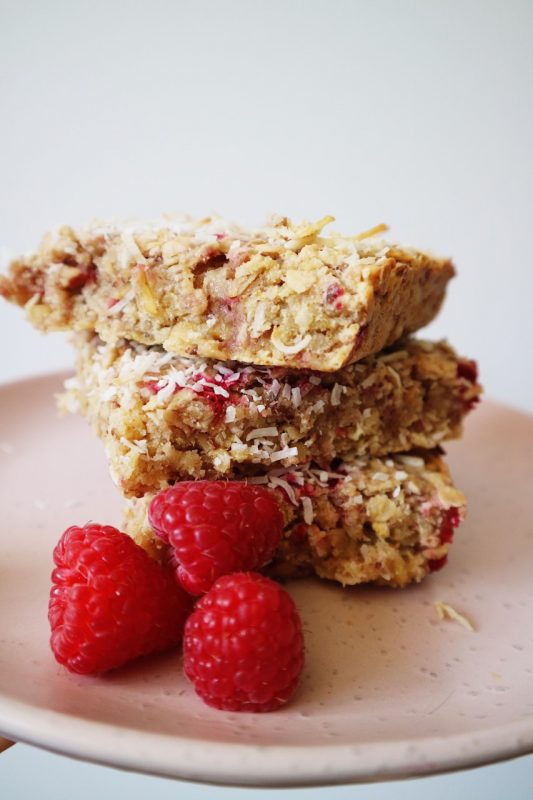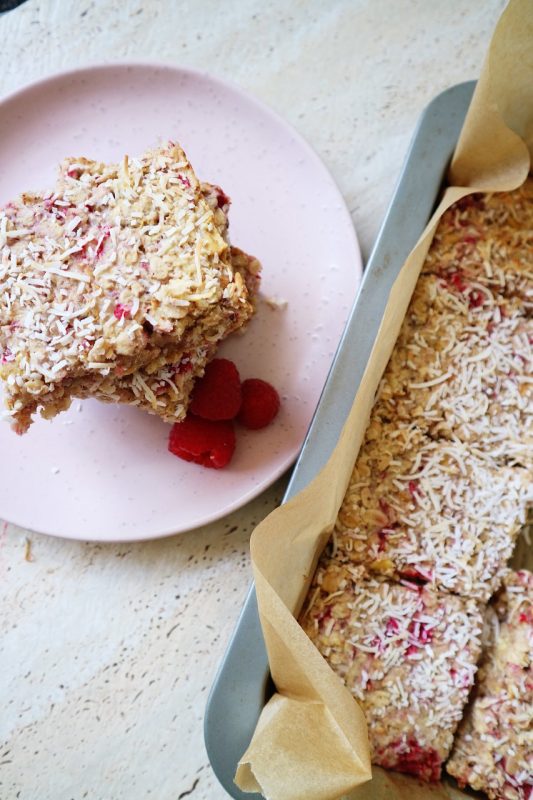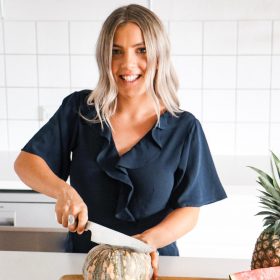 Vader-Ann Wegner
Pinch of Balance
Bachelor of Nutrition Student, USC
Vader is an almost-qualified-nutritionist who emphasises balance. Her passion lies in helping people fall in love with food (all foods)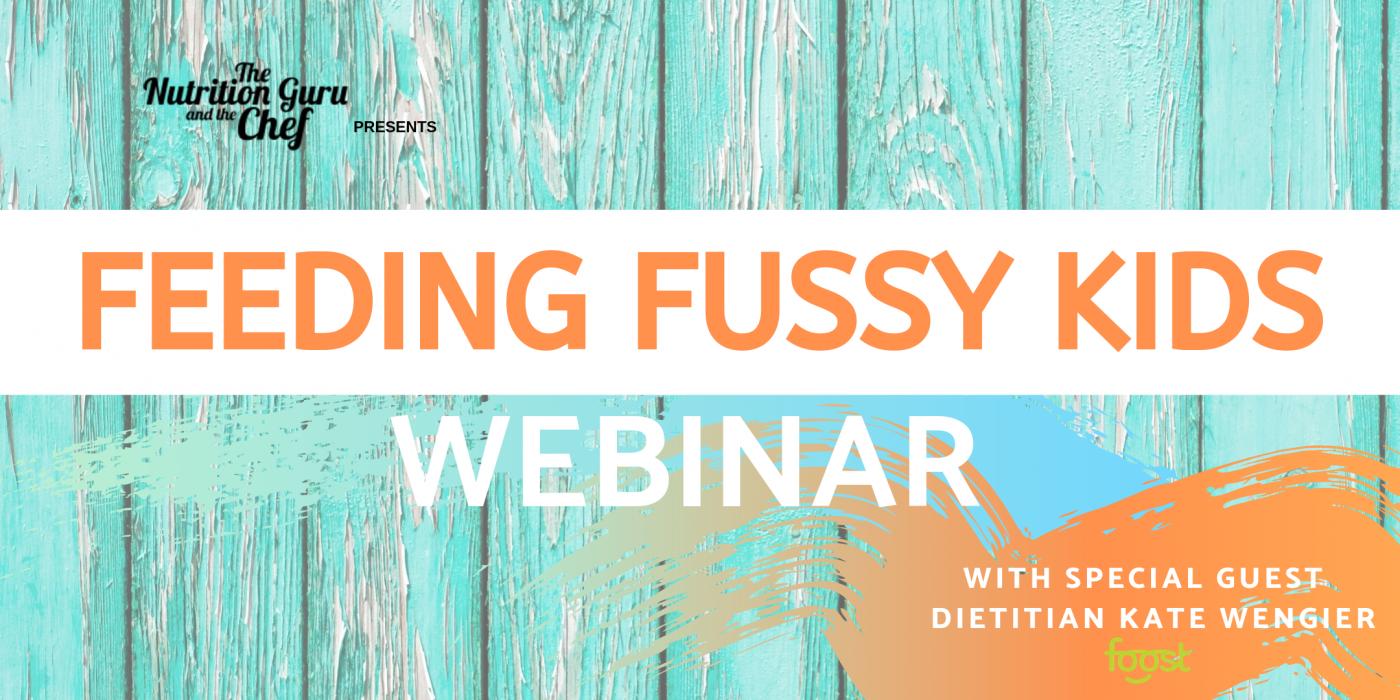 Buy Tickets