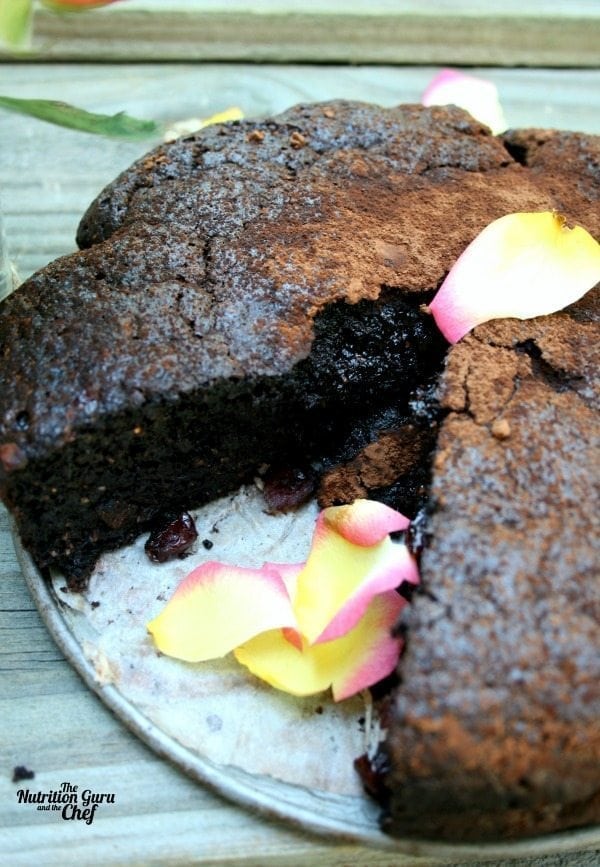 Recipe: Tania Hubbard    Words: The Nutrition Guru    Photographs: The Nutrition Guru
We have only every blogged recipes which are our own, but today I had to make an exception. I had heard about how good Tania Hubbard's gluten and grain free 'Chocolate and Chia Seed Cake' was, but just didn't get the full grasp of this until I made it for myself from her book 'Gluten Free Grain Free – Food We Love'.
I was actually blown awaynot only with the amazingly moist texture of the cake, but the wonderful earthly flavours and also how nutritious the cake is. If you take a look at the photographs I have taken, it looks like a fudgy chocolate cake with 20 different steps and 30 different ingredients. But this couldn't be further from the truth.
Tania's cake is in fact a one bowl wonder and basically consists of almond meal, cocoa, eggs and chia seeds. Take a peek at her  website here.
Chocolate Chia Seed Cake
Recipe by Tania Hubbard
I have used a couple of different ingredients to the recipe. You will find these in bold
Ingredients
4 tablespoons chia seeds, soaked in 1 cup of water for 15 minutes.
½ cup raw cocoa (or just use any cocoa)
125g softened butter (I used 1/2 cup Olive Oil)
5 medium to large eggs
1 cup (175g) almond meal
1 cup coconut palm sugar, or your choice of sugar (I used 3/4 cup raw sugar, or you could use 3/4 cup honey)
Pinch salt
1 teaspoon bicarb soda
(I also added 1/2 cup cranberries)
Note: You can substitute coconut oil or olive oil for the butter
Method
Preheat oven to 180C.
Line a spring form cake tin with non-stick baking paper.
Soak chia seeds (and cranberries if using), in 1 cup of water for 15 minutes, stirring regularly. The seeds will absorb all the water and swell to form a gel.
Place all the ingredients in a bowl.
Whisk to combine well & break up any lumps (at least 1 minute).
Pour into lined cake tin.
Bake in oven for 30-35 minutes or until it bounces back when pressed in middle. Please note that I cooked my cake for an additional 10 mins (so at least 40 mins).
Let the cake cool for 5-10 minutes in the tin.
Finish cooling on a wire cooling rack.
Dust with cocoa when cool.